Upcoming Conventions, Conferences and Shows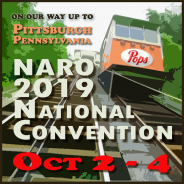 Pops Royalty Management Software is a proud sponsor of the NARO National Convention in Pittsburgh, October 2nd through 4th. It's not too late to register. We would love to see you at the conference!
Pops Royalty Management Software has a lot of great features to ease management of your mineral, oil and gas assets. Stop by our booth or give us a shout to set up a private appointment or a demo at the expo. Current users can also schedule training sessions with Tiffany and Mark. Email us at support@popsroyalty.com or call (619) 296-0114.
Can't make it to Pittsburgh? Contact us for a demonstration