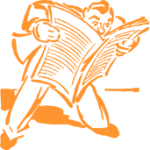 We've been busy bees over here at Pops and are happy to share that we have a new release for you – Pops Royalty Manager Software Version 4.1!
New Features
Support for MacOS Big Sur (MacOS 11.x)

Enhanced search features. See online user guide section "Searching In Pops" for details.

The Titles Available for Lease report now supports expanded search parameters

New report to list post production deduction cost for wells.

From a single spreadsheet file, create

titles, leases, wells, division orders, and all of their issuer, payor, and operator companies
Enhancements
Titles Available for Lease report now allows criteria selection.

The Reports window has been redesigned to give more flexibility when selecting what information to print.

Well import now reports an error if the Operator name was missing in the import file.

Folders used for CDEX and EnergyLink import are now contained in a "Pops Royalty Manager" folder in "Documents".

Performance improvements on 64 bit computer systems
And a passel of product quality and user experience improvements suggested by our customers.