CROSSED OFF the LIST
One bug at a time, one little issue solved and the next and the next. We are getting close to releasing the Public Beta version of Pops Royalty Software.
Currently, Steve and Tiffany are using the Bug Tracker and reporting issues to Mark, who sets about fixing them.We keep crossing off items, but we are also finding more little issues. Other family members are also testing Pops.
DOCS
Documentation is being rewritten by Steve and all of the screenshots are being replaced.  A suite of graphics, backgrounds, icons and buttons have been done by Steve. Meanwhile, cousins Celeste and Caitlin are learning to make internet videos, to better to explain Pops features.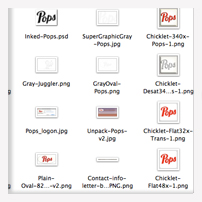 Plans for future of documentation include web based forum's, chats, customer status updates, groups, documents and a WordPress based documentation with all the plug-in tools like slide shows and video. We intend to build a community to support not just Pops users, but the bigger picture of Oil Royalties.